Tradespoon is pleased to announce our brand new
"MonthlyTrader Service"
Watch the MonthlyTrader tutorial below, then scroll down the page for a very special offer we have prepared for you to try the Tradespoon MonthlyTrader Service Risk-Free for 30 days!
( Double-Click the video to watch full-screen )
Try MonthlyTrader Risk-Free for 30 Days
Only $127/month

The MonthlyTrader Service also includes access to our
LIVE Weekly Strategy Roundtable
(Regular Price of Roundtable Access: $297)
---
We created this service for the busy Stock or Options swing trader who does not have the time to research their own trades, but still wants to remain active in the market!

Each week you login, you will see the following:

Top 3 Bullish Stocks
Top 3 Bearish Stocks
Top 3 Bullish Options
Top 3 Bearish Options
Each Stock and Options Pick includes an Entry Price, Target Profit, and Stop Loss
Average Hold Time Ranges from 5 to 20 Days (or when Target or Stop is hit)
Examples of a Bullish Stock Pick and a Bearish Stock Pick


Examples of a Bullish Option Pick and a Bearish Option Pick


The idea behind this service is simple. Regardless if you are a Bullish or Bearish Trader, simply look at our chosen stocks or options for that day and place your orders in a "Set-it and Forget-it" fashion.
1 - Set your entry order for half of your desired position at the "Entry 1" price and wait for it to trigger.


2 - Once triggered, set your target profit exit as well as another entry order at the "Entry 2" price for the second half of your desired position. If "Entry 2" triggers, then adjust your target profit order to close both halves for profit as well as set a stop loss exit.
The MonthlyTrader Service mimics our Premium Member Picks that are part of our Premium Membership. The only difference is that we do not send emails and SMS messages each time we trade.
In addition, we give you more trading ideas than the premium member picks, but the process of finding these is the same.
We use the Tradespoon Bulls and Bears Tools along with the Stock Forecast Toolbox to generate signals that both models agree on.
Try MonthlyTrader Risk-Free for 30 Days
Only $127/month
---
Risk-Free Guarantee and Personal Promise
You're interested in becoming a Tradespoon member or you wouldn't have read this far, but maybe you're still wondering if it's for you. That's OK. We understand where you're coming from, so we're going to take away the risk to make the choice easy.
Register now to try the MonthlyTrader Service for a full 30 days on a trial basis. If you don't feel it's a good fit for you or your trading and you don't want to continue being a member, just let us know and we'll refund your registration payment in full.
There's no way to lose.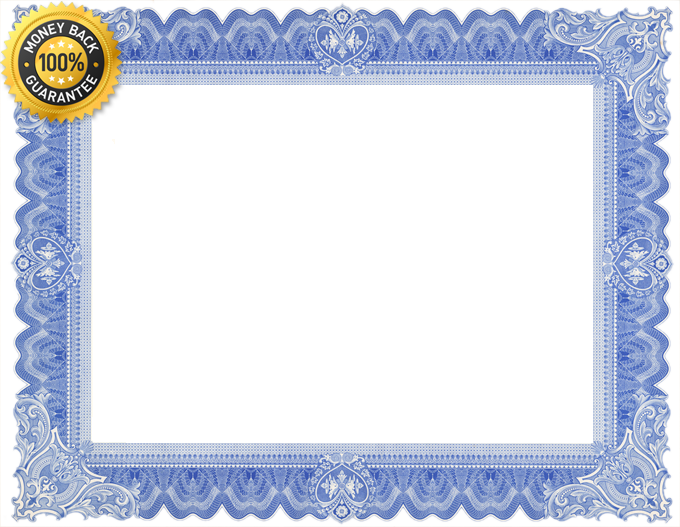 30 Day Money Back Guarantee.
Grab the Tradespoon MonthlyTrader Service and get instant access as well as an invitation to our LIVE Weekly Strategy Roundtable.
You be the judge - And if it's not what you imagined, or if you just think it's "not your cup of tea", or even if you just don't like the font we're using, let us know within 30 days and we'll refund every penny, case closed.