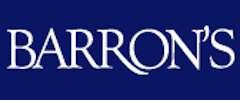 APRIL 6, 2013 - Broker Nixes Tax Help
WANT SOME TRADING IDEAS based on technical and fundamental analysis? Vlad Karpel, one of the first employees at optionsXpress, who served as its chief technology officer until 2007, has them.
After working with hedge funds, Karpel last July started TradeSpoon (tradespoon.com), sharing the buy and sell signals that his proprietary analysis generates. "We believe that individuals at the beginning of their trading experience need some help with entry points, managing their positions, and managing risk," he says. "We're using our own proprietary algorithms to manage our own money, and wanted to offer the signals to subscribers."
TradeSpoon follows about 1,000 stocks, all of which have options available, and analyzes each daily. The system generates a trade of the day and recommends a long or short entry point. The firm sends subscribers an e-mail every trading day between 6 p.m. and 8 p.m. Central time, allowing some time to reflect on the idea.